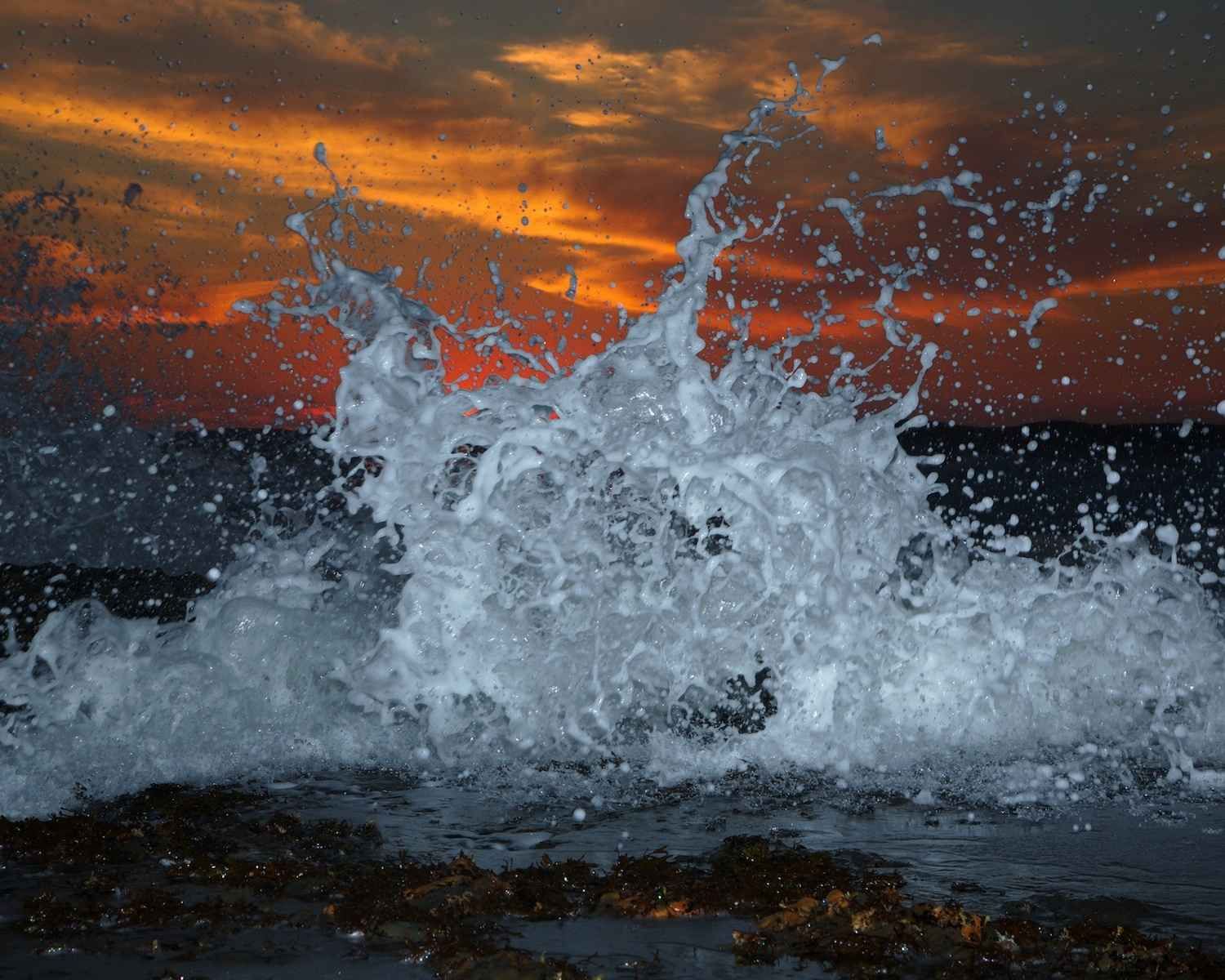 Into the Night
With this series, I wanted to convey the inherent synergy between our senses and mind, and how it influences the perception of our surroundings. By exploring the same subject, frozen in time, distinctively captured in different lights and vantage points, I wish to express the mysterious quality of the sea, which sparks the imagination of those who halt to observe.
In its display of aesthetic expressions, the perpetual force and genuine splendor of the sea inspire pause and reflection. While capturing these moments, I approach photography more from the perspective of paintings than to directly reproducing reality, the images still identifiably depict the natural environment and real objects of the sea. Rather than using the camera to merely pointing to objects, as with paintings, the relation between the capturing of the object and the object itself is intentional, the core of the expression. The almost statuesque representation of the splashing waves throughout the series allows the magnificence of the sea to be more abstractly perceived than when experienced in real life, and is meant to evoke emotions and associations unique to each viewer.
The images in the Into the Night Series are offered as limited edition only, comprising twenty signed fine art prints and two artist proofs. The images were captured in Northern California.